The adaptable video tool specifically designed to leverage engagement on the fastest-growing social media channel today.
The world's first Artificial Intelligence-inspired software that converts any product page into high-converting video ads automatically.

Start Increasing Your Sales With

Synthesys Video Tools

Today…
Awesome
Videlligence
Video Examples
"Create STUNNING Videos For Your Clients & Charge Thousands Of Dollars Using Our Revolutionary Synthesys VIDEO Technology"

Over 1,250 Templates Included - 100% Customizable - FULL Commercial Rights

Just copy & paste the link from your product store to…
Simply put any link from Shopify, eBay, Amazon, Etsy and let our smart web-based-app do the rest.
"Create STUNNING Videos For Your Clients & Charge Thousands Of Dollars Using Our Revolutionary Synthesys VIDEO Technology"
Proven professional and highly engaging animated video ads creation and promotion suite with 100% Facebook integration.


Select between 250 converting video ads that designed for Facebook advertising
YES! I WANT THE EXCLUSIVE OFFER AT A HUGE DISCOUNT!
Synthesys is AMAZING, allowing you to create incredible voice-overs that sound 100% Human to save you time and make you money.


Awesome Features
You get FULL Commercial Rights Included
Use them with clients right away
1,250+ Stunning Templates
Over 1,250+ Ready-Make Fully Customizable Animated Video Templates

Add Your Image, Add Your Text, Add Your Call To Action, Adjust text, background colors to match 100% your brand
How To Maximize Your Results From Both The Software & Social Advertising
No More Paying For Video Creators Or Copywriters
Maximize Conversions From Targeted FB And Instagram Traffic
Videlligence and let the magic begin...
Videlligence automatically grabs product information, price and images and combines all these elements to a top converting video ad that big companies are paying thousands to create.

Receive A Stunning Video For FB Ads, eCom, Social Media etc.

A couple of minutes later, you will have an excellent looking video ready to be uploaded on Facebook and Youtube directly.
CREATE VIDEOS WITH 1 CLICK drag-and-drop Technology. Write or paste any text and will transform it into a video.
FB Marketing API helps you to build your video ad campaign through our Viddictive following easy steps.
Awesome
Storie
Video Examples
Awesome
Viddictive
Video Examples
But there is one thing our main app cannot do, and that is Creating Videos for you and your clients!

A text-to-speech app is a great starting point BUT what are voices used for, what do businesses really need? Videos!

Synthesys Video consists of THREE DIFFERENT Video Technologies providing you with STUNNING & professional videos in just 3 simple steps, for ANY Niche you can imagine.

Create top-converting animated videos just by copy and pasting a URL
Watch This Video To See Videlligence In Action (Full Demo)
Turn any product page URL into a top-converting video. Whether you use Amazon, Shopify, eBay, Etsy or any other online store
Effortlessly drive unlimited traffic to any offer with VidElligence's combination of video and social media
Build lists and boost sales in any market
Upload to Facebook or YouTube straight from the dashboard
Sell animated videos to other marketers and businesses for top rates
Synthesys Video Tool #1: Videlligence
Synthesys Video Tool #2: Storie
Easily create branded stories for your best users.
Keep your followers engaged
Reinforce your brand impact and awareness with your followers
Influence your customers' journey with your brand.
With Storie, you're not limited to running video ads. You can easily and quickly create video content for your existing Instagram followers. After all, your followers deserve the best content, right?
Watch This Video To See Storie In Action (Full Demo)
Synthesys Video Tool #3: Viddictive
Watch This Video To See Viddictive In Action (Full Demo)
Viddictive is the only video builder that uploads directly to Facebook. It's the simplest and best way to start Facebook ads as a newbie to internet marketing.
Viddictive allows you to create your Facebook Ad from right inside the dashboard. All the steps required to create an engaging Facebook Ad form a single platform.
Get all 3 Amazing Video Tools With Over 1,250+ Stunning Templates Worth $2,420

Actually Worth

Thousands More

In Upside Potential And In Saved Time & Effort



Start With 3 Video Apps & 1,250 Templates for Only $67
1,250+ Stunning Video Templates
Commercial License- Sell videos to clients
Unlimited Renders Per Month
14 days money back guarantee.
GET ACCESS TO SYNTHESYS VIDEO TOOLS
Unlimited Access to Videlligence/Viddictive/Storie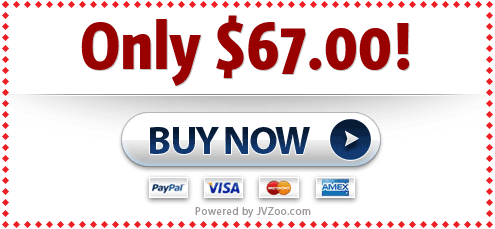 Frequently Asked Questions & Answers
3. Does This Work On Mac or PC?
4. What About Training & Support?
Right inside the dash you'll find easy-to-follow tutorials that make using the software step-by-step simple. Because we use the software ourselves, we keep it updated and support is always just a click away if you have questions.


1. Is There A Money Back Guarantee?
Yes absolutely – you can test-drive everything for 14 days and if you don't love it just let us know and we take care of you right away.

2. Are there any limitations?
No - You can make unlimited videos. There's also no watermarks so you can use your own logo, branding, colors, and text for every video. All videos are Full HD, so you're not limited by quality either.

Clients need Videos. Heck, YOUR business needs videos.
Youtube Videos, Social Media Videos, Animated Videos, Sales Videos, Video Ads & the list goes on - to get THE MOST out of Synthesys and to maximize your profits virtually guaranteed, you need to be able to produce incredible videos in combination with Synthesys.

That's why we created Syntheses Video!

eCommerce, Travel, Real Estate, Contractors, Restaurants, Gyms - You Name It!


BRAND NEW Opportunity - Synthesys Video is Now LIVE
What's ONE Video Worth
To Get Customers?
Video For Promotional Purposes
Commercial Use Video Footage
Transition & Text Effects
Price Of ONE Professional Video
$1,575

...and 1,250+ Templates Can Be Used For...
Social Media & Advertising Video Ads
Facebook & Youtube Infomercial Videos
Mobile Instagram & Snapchat Video Stories
Ecommerce/Blog/Affiliate Videos
This 100% cloud-based softwares work on any device. All you need is an internet connection, and you're set. No downloads, installations or hassles.

"This site is not a part of the FaceBook website or FaceBook INC. Additionally, this site is NOT endorsed by FaceBook in ANY WAY. FACEBOOK is a trademark of FaceBook INC."

Video Correction - This Offer Now Includes 1,250 Templates !!! Not Just 750.